Automatic transmissions
Highly skilled employees, efficient machinery and high-tech testing equipment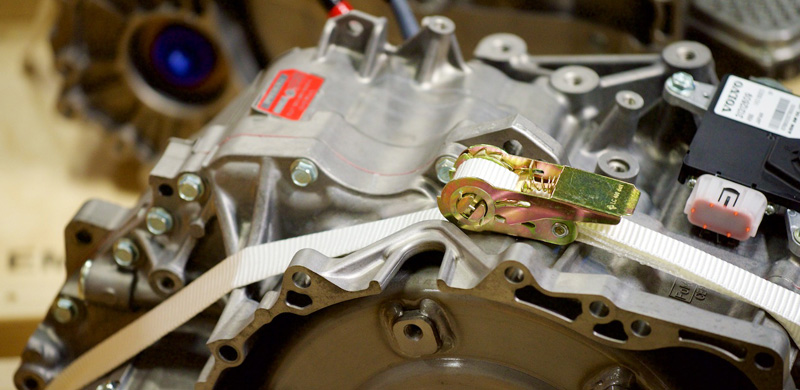 An automatic transmission is a complex part of the car's powertrain, and we are moving towards increasingly integrated and complex steering systems that interact with other components in the vehicle.
Due to the complexity of the product, we need highly skilled employees, efficient machinery, high-tech testing equipment and an absolutely clean production environment. We are proud of our reputation for high quality, which we have earned through our long tradition of never compromising on quality.
Remanufactured torque converters
The torque converter is a part of the automatic transmission and tends to live a hard life during the life cycle of a car. Weighing in at approximately 15kg, it is one of the heaviest individual parts of an automatic transmission.
It consists of several different metal alloys, which makes traditional scrapping and recycling somewhat complicated. This is one of the reasons why remanufactured products are so much better for the environment. The first reason is that the product is reused in its original form; it is generally held that a remanufactured product uses approximately 30% of the resources used in the manufacture of a brand new product. The second notable, and very obvious, reason is that it leads to a reduction in transport-related emissions.
Naturally, our remanufacturing process has been certified according to the applicable ISO standards on environmental and quality management. This means that we produce a product of consistently high quality and that we have a structured management system in place for hazardous waste, such as waste oil. We will never compromise on quality or on matters that affect the environment.